Enphase Energy started as many now-large companies do: with humble beginnings and a big payoff. The founders of the company, Martin Fornage, and Raghu Belur, started Enphase in 2006 and quickly became known for their high-quality micro inverters. Enphase itself is also well known as the first company to successfully commercialize micro inverters. Their first solar panel inverter was released in 2008. Since then, they've been a leader in the industry providing excellent inverters from Europe to Australia.
What Makes Enphase So Special?
Energy Renovation Center with the Enphase Home Energy Solution combines solar, storage, and software that tracks your production and consumption in an all-in-one solar energy monitoring system that maximizes your ability to save while you are busy living enjoying your life.
Enphase micro-inverters are the world's most technologically advanced inverters, they are small and fit on the back of each panel so it provides a very clean looking install. They can withstand tremendous heat without any issues. They have no moving parts so they are more reliable. The Enphase warranty covers your inverters for the same 25-year lifespan as your solar panels.
This Is All Interesting, But What's a Micro-Inverter?
A micro inverter circuit is a piece of technology that converts the solar power your panels capture into pure energy for your household to use. When your solar panel system catches energy from the sun, the solar cells turn this into DC (Direct Current) energy. The Enphase microinverter then converts the DC energy into AC (Alternating Current) energy, which is used in most homes. That means an almost instant energy conversion of all the energy your solar panels get.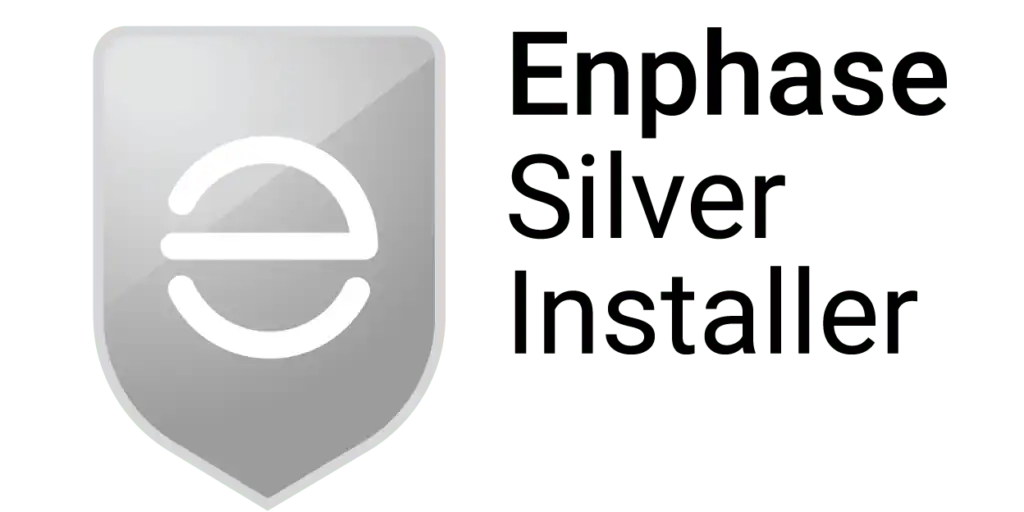 Before micro inverters were invented, string inverters were the norm. Each panel fed straight into one main inverter via "strings" attached to each panel. The problem with this was that the system would only produce as much electricity as its least productive panel.
Here's an example: suppose you had 4 solar panels installed on your roof, and 3 of them operating at full efficiency. If the 4th panel was only operating at 50% efficiency, you would only net 50% of all the energy your panels produced.
With micro inverters, each panel has its own inverter. This means that every ounce of rays those panels soak up, you'll get, even if one of them has an annoying cloud (or tree) blocking it's sunlight.
Online Monitoring – MyEnlighten App
With every solar array, we install an Enphase Envoy which is a networking hub to connect you to the Enphase MyEnlighten monitoring system. The MyEnlighten app gives you complete online account access through a cell phone, a tablet, or a computer. With an Enphase micro-inverter system and the MyEnlighten monitoring, you will have the ability to see your solar panels energy production and gain daily insights into your system's production. If you already have an Enphase MyEnlighten account you can log in here.
The Enphase MyEnlighten app offers the following features: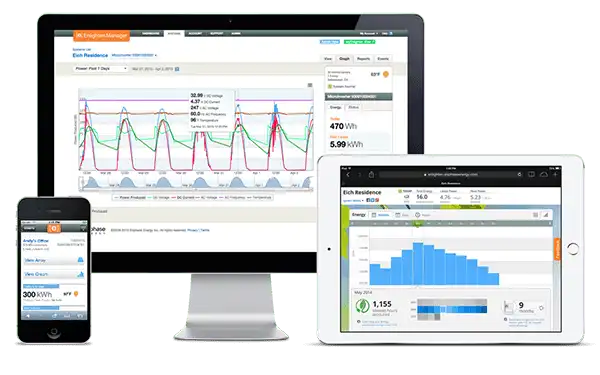 Enphase AC Battery: Take full advantage of your power
Don't waste the energy your system produces when nobody's home. The Enphase AC Battery stores your excess power for when you need it, so you can save a lot more on your energy bill.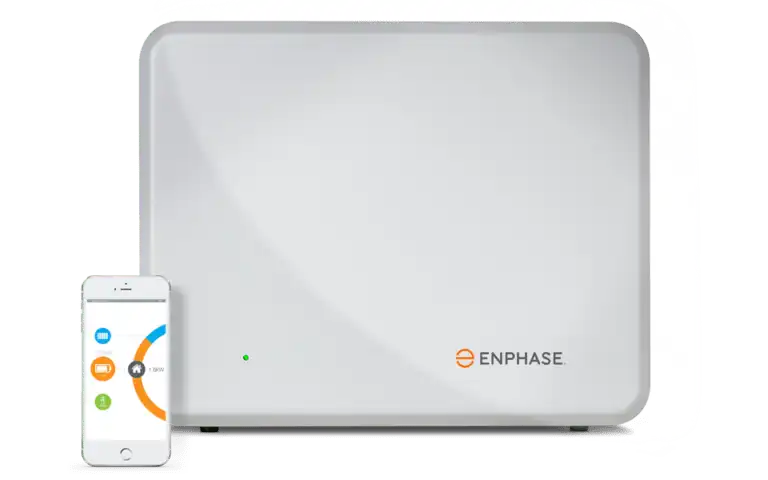 Enphase Storage System offers:
Take a deeper dive into how you can be part of this solar movement with Energy Renovation Center and Enphase.
Our Blog
Latest News Feed