How do you get affordable solar panels
Energy Renovation Center has affordable, no out of pocket solar panel financing options, this will cover the cost of installing your solar panels. Solar is becoming more and more common for both residential homes and commercial businesses. It's become a really good investment from a financial standpoint as it reduces utility costs. Not only that, but it adds value to your property and it's an additional amenity feature when selling your home. As more and more people turn to clean energy with solar power for their homes and businesses, it's becoming much more affordable and appealing for others.
With solar tax credits and solar rebates, it makes the installation that much more affordable, the average cost of solar panels can be anywhere from $12,000 to $27,000. This has many determining factors, such as square footage of available roof space, your kilowatt usage which is always going to be different, and which direction your roofline is facing as the south-facing roofline will always be best. Other factors include the shading and any type of obstruction on the roof, such as vents and chimneys. Here at Energy Renovation Center, our systems generate electricity for over 25 years because of the quality of the equipment we use. Lock in your savings by going solar. We have many affordable financing options offering you long term saving on your electricity costs.
Solar Panel Financing Loans
If outright purchase isn't something you can do financially that's understandable, don't worry! With one of our affordable solar financing options, we'll help you to go solar. Solar loan financing allows you to avoid high upfront costs while also giving you control and ownership of your solar system.
A solar loan is used towards the purchase of a solar power system for your home. Much like a regular loan, it gets paid off in monthly payments with interest, which oftentimes is less than your current utility situation. However, it puts you in control because you are the system owner and are entitled to benefits, such as tax credits and rebates. For some, just knowing that you're helping make the planet a little more green is reason enough to go solar.
If you're considering getting a solar loan for your home, there are several ways to secure one. Many local and national banks and credit unions offer very affordable solar loans. You have options for either a secured or unsecured solar loan. The difference between these two is that secure loans require an asset (typically your home) as collateral for the money borrowed, many are simply credit-based and some are not based on credit at all.
The easiest method for getting solar power is to simply pay for the installation yourself. In the long run, this will give you the highest value and return on your investment. Paying for your solar panels outright also gives you the benefits from the solar tax credits, rebates, and lower utility expenses. There are numerous government incentives designed to help you with the initial expense as well.
However, secured loans generally have lower credit score requirements, and their interest rates are lower as well. Unsecured loans do not require an asset. However, their interest rates are usually higher, and thus have lower financial benefits over the long term. In addition, unsecured loans are not tax-deductible.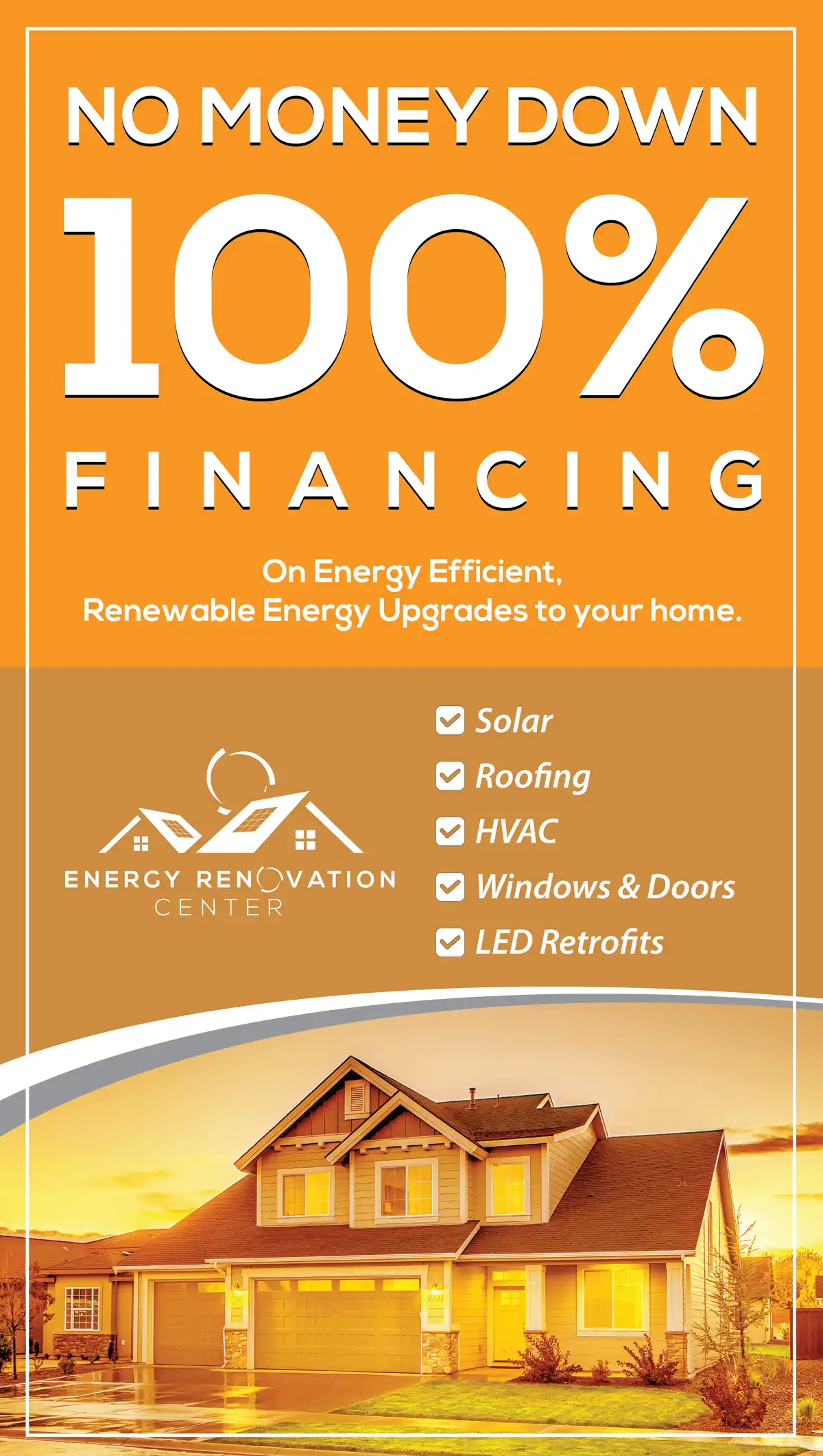 Energy Efficient Mortgage (EEM)
Another option for affordable solar financing is to look into your eligibility for an Energy-Efficient Mortgage, also called an EEM. An EEM is a mortgage that credits a home's energy efficiency into the mortgage. This gives borrowers a chance to finance more energy-saving measures. In turn, this qualifies them for a larger loan amount, to finance the solar system and have an energy-efficient home.
This option is available either through the US government or through an organization such as Fannie Mae. Buyers looking into properties that already meet certain energy-efficient standards would qualify for these mortgages. Buyers looking to make energy-efficient upgrades such as affordable solar to their current home may also qualify for refinancing options.
Adding solar panels to your roof will also add more value to your home. In fact, a study shows that some buyers are willing to pay a premium of upwards $15,000 for a home with an average-size solar array. A study conducted by SEIA (The Solar Energy Industries Association) found that there are 1.5 million houses in the US now using solar energy systems. Another one is added every ninety seconds! If you move after getting solar panels, having documents that the installation was done properly can help you sell faster. It also helps to keep documents showing what your energy bills were after going solar.
If you're wondering how to pay for solar panels, there are lots of different options out there for affordable solar power. Be sure to compare different finance options to find the perfect one for you and your home.
Our Blog
Latest News Feed