Get a Quote for Texas Solar Panels
Are you a Texas homeowner or business looking to reduce your electricity bill? The lone star state is known for its warm weather with lots of sunshine. You know it's true everything is bigger in Texas, big savings when you go solar. Our very own Mission Solar Panels are made here in our great state of Texas! The Lone Star State has rated the 4th fastest growing solar state in America! Most of the state's current energy comes from fossil fuels. Nevertheless, Texas is making great strides when it comes to using renewable clean energy. In Texas, solar panels are more affordable than one might think, solar may seem expensive but it's more affordable than ever before. Thanks to major federal tax incentives and other local rebates offered to Texas residents. We've helped thousands go solar and save money, don't wait now is the time to gain energy independence.
Energy Renovation Center prides its consistent growth as a vertically integrated Texas solar panel company by providing quality service and workmanship. We have helped thousands of homeowners save money and convert to clean energy while gaining energy independence from the local power companies. We make going solar simple and affordable for homeowners and businesses!
Affordable Solar Panels for Home
At ERC, we are always looking for ways to help you save money. When you go solar in Texas, ERC has many great promotions to offer, one of which would be a free Energy Efficiency Upgrade. When we install your Texas solar panels, ERC will also help you find other ways to be more energy-efficient. This is meant to help you get the most out of going solar, allowing you to maximize your savings potential while lowering your overall energy expenses.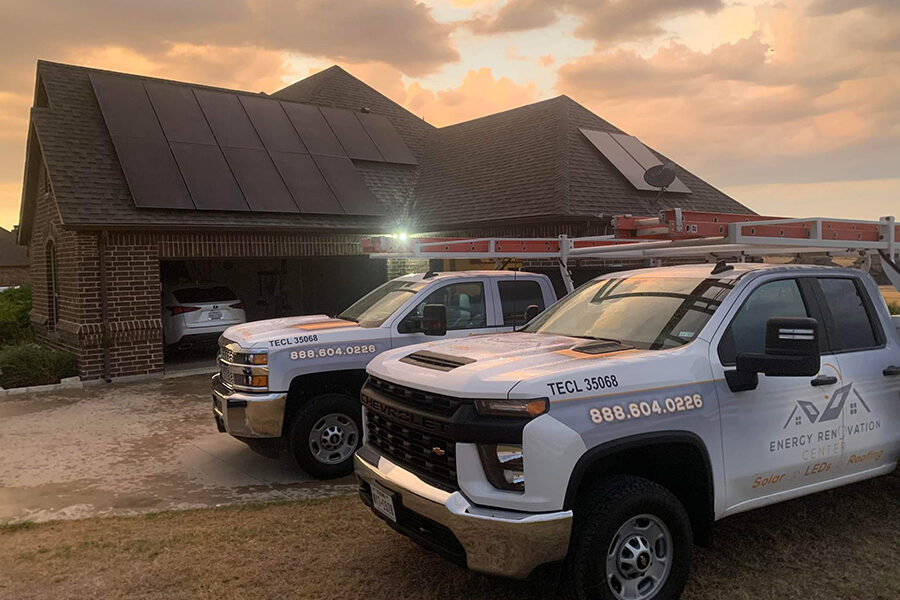 There are multiple ways to make your home more energy-efficient: changing your light bulbs to LED lights, installing a smart thermostat, sealing air ducts, and installing a QuietCool whole house fan. These are just a few of the things you can do to save money on your electricity costs.
Solar panels in Texas are a big home energy savings solution. Not only does solar energy save you money, but it's a clean green power solution. Harvesting the power of the sun helps Texans keep their beautiful State from nasty pollutants and dirty energy.
$0 Zero Down Solar Systems with 100% Clean Power Financing
Purchasing a Texas solar panel system for your home has never been simpler. Take advantage now, while the rebates and incentives are so generous, saving you multiple thousands of dollars with nothing upfront or out of pocket to finance your Texas solar panel system.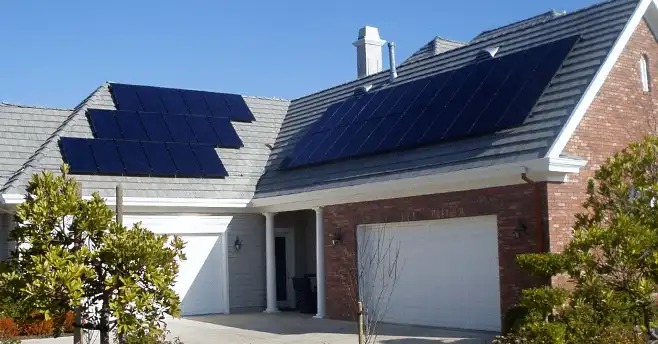 There are Texas solar incentives from a national level and state level. Even your Texas public utility companies often have programs to help you go solar. Protect yourself from rising utility costs and protect our great state of Texas. When you go solar, you're doing your part to help reduce pollutants because solar power is clean power and green friendly.
Texas Solar Panel Rebates and Incentives
Don't forget about the best incentive to go solar – The 26% Federal Tax Credit. The Federal Investment Tax Credit (ITC) for solar allows you to reduce the number of federal tax dollars you pay. How much can you reduce it? For 26% of the total cost of your solar panel system.
For example, if your solar panels cost $18,000, you get a $4,680 credit on your federal taxes. Yes, it really is that good to go solar! Other rebates and incentives help Texas residents make the switch to solar easy and affordable. These incentives include:
Solar Rebates
Net Energy Metering
Solar Rights Law
Renewable Energy Systems Property Tax Exemption
With all of these great solar incentives, installing your solar panel system in Texas is simple. You can save tens of thousands of dollars on your installation when you go solar in the Great Lone Star State of Texas.
Texas Solar Energy Rebate Programs
Texas doesn't currently offer a statewide solar rebate program. However, many large and small utility companies extend rebate programs to their customers to promote making the switch to solar. Depending on the area where you live, your electric utility company may have a special rebate for you. CPS Energy, for example, has a special solar panel rebate for customers. If you qualify for this rebate, you could get up to $0.60 back for each watt of your solar panels. And if you use locally manufactured modules and inverters, you can get up to $0.70 back! Denton Municipal Electric (DME) also offers a solar rebate for Denton, Texas homeowners.
Net Energy Metering In Texas
Unlike most states, Texas does not have a statewide policy on net metering. However, many utility companies in the state offer net metering to customers who have solar panels. This gives solar panel owners the benefit of being able to receive credit for any extra energy their panels produce.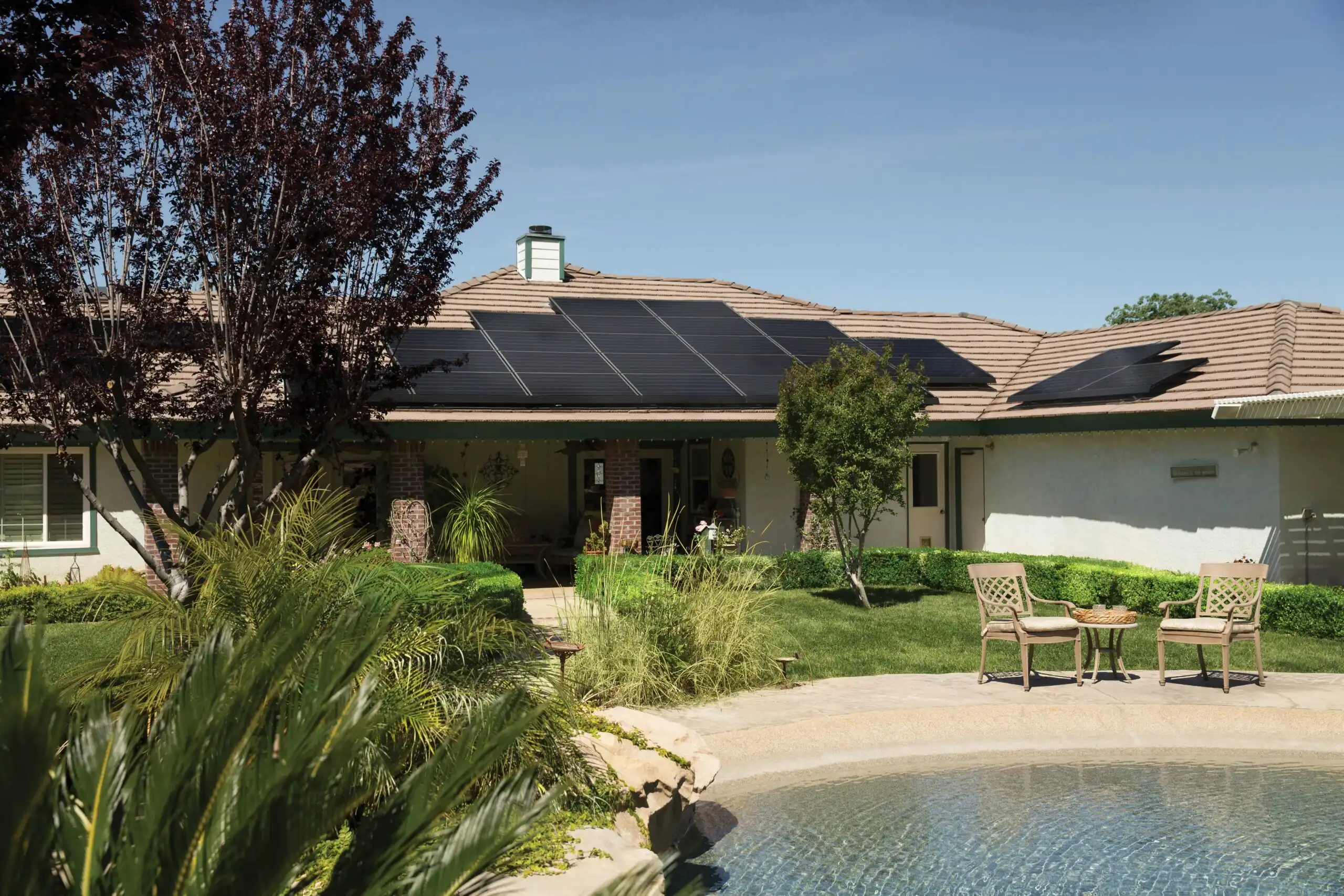 Tax Exemption for Renewable Energy Systems
When you install solar panels on your home, your home value increases by an average of $18,000. While in some states that might mean higher property taxes, you won't find that in Texas! If you have solar energy for your home, you don't have to pay anything extra in your taxes. So, your savings increase, and your home is exempt from any tax increases in the great state of Texas.
You are protected and guaranteed to decide to go solar. Some homeowner associations (HOA's) may have restrictions on what kinds of solar panels you can get. In Texas, HOA's cannot ban solar energy systems, so making the switch to solar energy is affordable and also your choice, not your neighbor's or your HOA's.
Getting Solar With Energy Renovation Center
We know that installing solar panels is a smart investment. You can put your mind at ease with Energy Renovation Center. We prefer to use and install with Mission Solar a local Texas solar panel manufacturer or REC Solar because of their reliability, combined with Enphase Micro Inverters. Furthermore, we are also roofing experts and can replace your roof as needed including roofing insurance claims. Our installer teams include, so you can be certain that your panels are in good hands.
Energy Renovation Center will take care of the details, we'll help you start saving on your electric bill from day one. We stand 100% behind our service and products we offer our customers:
To assure 100% customer satisfaction, Energy Renovation Center (ERC) will only use products that satisfy this 25-year warranty for our valued customers.